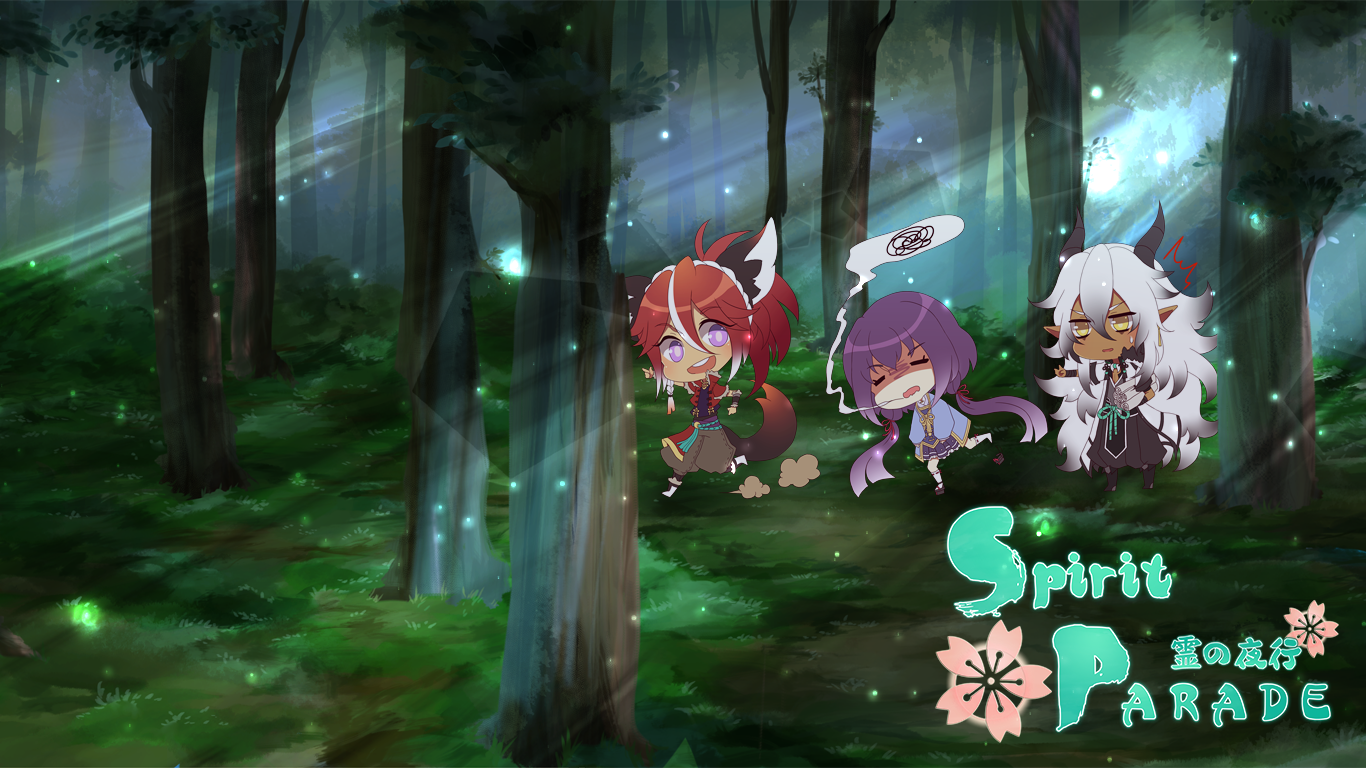 Spirit Parade
Spirit Parade: Create a Character Contest
---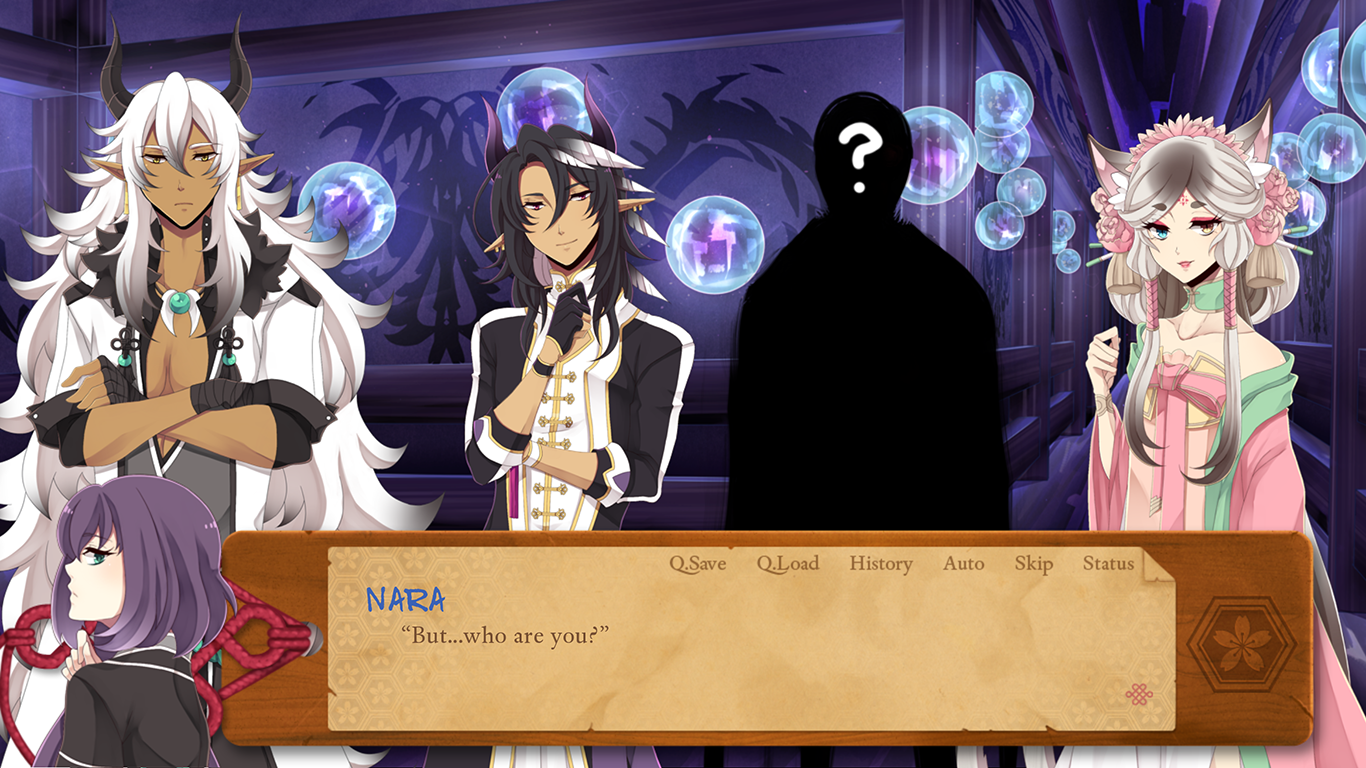 Hello, everyone! While we work on Mikio's route, we would like to host a contest in the meantime to get ready for the upcoming Underworld routes. As you may have noticed in the common and Hayato routes, there are quite a few notable side characters that help move the story along and really help immerse players in the world of Spirit Parade.

While we have the main plot points for the Underworld routes planned out already, we need your help in bringing a little extra color to the palace of King Enma! Thus, we'd like to invite you guys to join us in our:
Spirit Parade: Create a Character Contest!
Contest Entry Period:
Tuesday, October 24th, 2017 12:01 AM CST through December 17th, 2017 at 9:00 PM CST
Theme:
We will be choosing two winners for this contest. The first character will be a humanoid character that works alongside the dateable characters in the Underworld routes as a death god. (type 1) The second character will be a more silly, fun Youkai like the supporting characters seen in the common route and Hayato's route. (type 2) Please make sure that what you come up with fits into the world of Spirit Parade!

How to Enter:
Please submit entries to us via e-mail at romaine@lettucewaltz.org

Entries must be a character bio. You are essentially creating a Spirit Parade original character!

If you are an artist, you are more than welcome to include a drawing of your character. If you are a writer, a description of physical features work as well.

We will be judging based on creativity and how well a character fits into the world of Spirit Parade, so please include things like personality, background, likes, dislikes, what they think about Shuye, Haiyue, Diaochan, etc. There's no template because we want you to have freedom with it!

Please make sure that your entry follows the rules below.
Rules:
There is no limit on how many entries you submit, but please keep the bios to no more than 1,500 words.

Please make sure your character fits the theme of our game! Spirit Parade is based on and inspired by Asian mythology and cultures.

If you are including a drawing of your Spirit Parade character, please make sure it is completely original art. We do not allow faceclaims, stolen/edited/traced art, or any form of media that is not created by you.

Entries must have been created for this contest, so please do not submit existing OCs.

Entries may not be edited after submission.

Entries must be submitted within the contest entry period. Any late submissions will not be accepted.
Terms of Service:
Please keep in mind that Spirit Parade is a commercial game and that your submission will be used in it.

However, we will not use the character for any other purpose outside of a supporting character for Spirit Parade.

If your character is chosen, your name will be featured in the credits.
Prizes:
Winners will get their character drawn into a sprite and implemented into the game for the Underworld Routes.

Winners may also choose one of the Spirit Parade wooden charms as shown below*: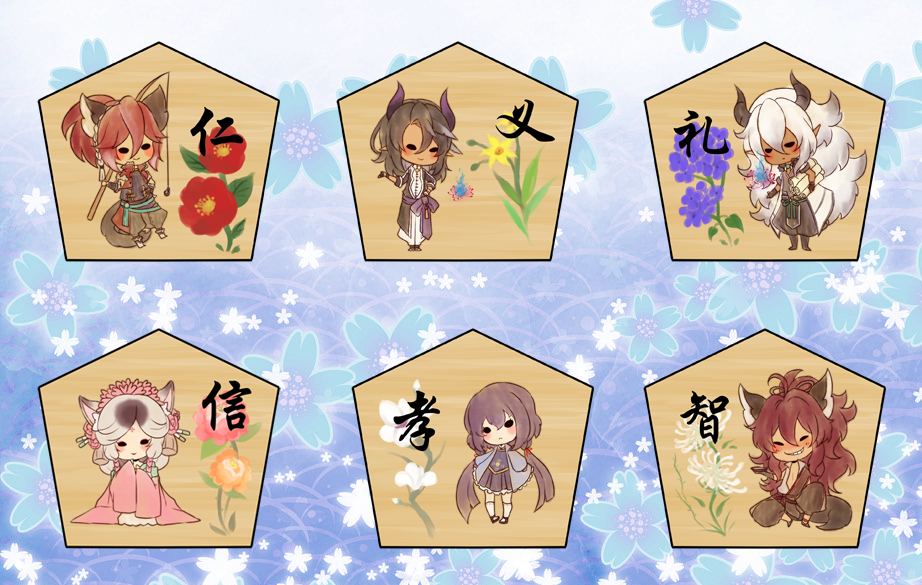 *This will require a mailing address
Winners will be announced on or around December 30th. Please let us know if you have any questions or need any clarifications. Thanks for reading and we look forward to seeing your entries! Note: this post available here on Tumblr.
Q&A
Q: If we submit a character, does that mean the character now belongs to Lettucewaltz, or is the character still ours and can we use it for our own stuff/games?

A: The character still belongs to you, but we will own the commercial rights to it if your character is chosen as a winner. (further explanation here)
Q: What is the hierarchy of the death gods?
A: Find out more information about the Underworld and the death gods here!